Toby MacLachlan, 13 May 2022
BIBA was back with a smile this week after a 2 year absence.
There was an overriding vibe of goodwill and camaraderie. Far from lockdown causing introversion, the collective brought out the best in people. The willingness to talk, look forwards, and do business was palpable. It was as though 2 years had been spent in a cave and we all needed to make up for lost time with interactivity and ideas.
The Insurers
The insurers were out in force, manning sprawling stands with baristas and intimate meeting areas. There was a pleasing decline in the quantity of useless plastic tat being larded into the obligatory tote bags. The stand designs were largely elegant and pleasing on the eye, with the ends of the spectrum being bookended by the two As: Allianz's staid but environmentally worthy cardboard setup, and Ardonagh's chandelier, leather sofas and a general sense of the old-world.
Socks
I stayed on the Ignite stand for almost all of the conference, such was the footfall and general interest. Socks were our only give-away and it turned out (much to my relief) that 500 pairs was just about the perfect number. It certainly brought a smile to see a couple of punters flashing blue-plaid ankles at us as they passed by on day two. Nice to think of those socks winking up at people from their sock drawer for many mornings to come.
Drinks
Almost all the drinks we had labelled in our fridge for people we wanted to see were claimed. Far from just seeing familiar faces though there was a surprising number of new enquiries. I had thought this conference would be mainly about brand awareness for Ignite, but in the end we've got 8-10 genuinely interested parties looking for new policy admin systems. Worth saying also that there was a delightful lack of new competition in our area of expertise, and an aching void of innovation from the big legacy software houses.
I didn't make it to a single break-out area or talk so I can't usefully comment on those, except to say the lineup of speakers seemed excellent.
BIBA vs Expo?
Having been to Broker Expo in November I can confidently say that BIBA still has the upper hand. We'll certainly be back next year, hopefully more closely aligned with our colleagues on the Verisk stand who were showcasing some seriously good stuff. More on that another time… for now, enjoy your socks if you got some, and thanks for the good times.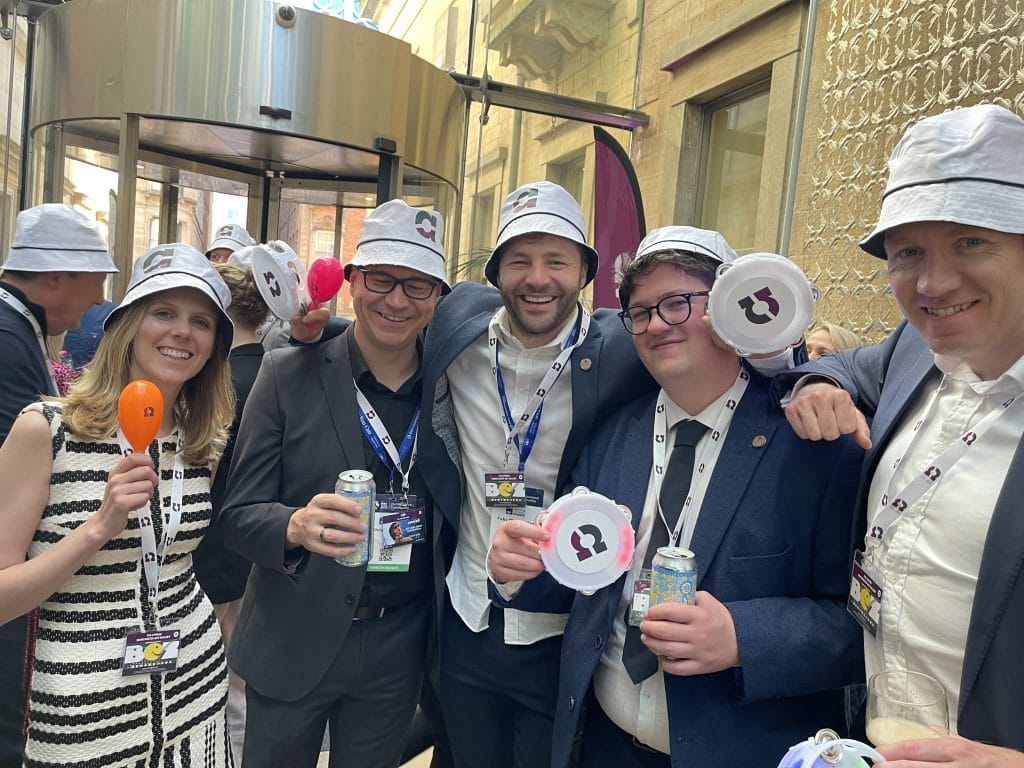 To get ideas direct to your mailbox, please enter your details below: