Industry trends in 2023
2022 was an interesting year in insurance. Kicked off by the 'price walking' bombshell on Jan 1st we saw lots of market churn, aggregator volumes down, and frenetic rate resetting. Then the domino effect of Putin > energy prices > mini-budgets > (claims) inflation… cue more pricing faff. What will 2022 loss ratios look like? All over the place most likely. And on the tech side of the equation, all tech stocks (and tech investments) took an Olympic finals-sized dive. Wages up, investment down, rates everywhere… messy. (Thankfully Ignite is fine)
The end of digital transformation
One of the over-hammered phrases from 2022 was 'digital transformation'. It gets touted by all the tech firms and larded onto every press release and industry feature piece going. Well, I'm going to draw a line in the sand and say that digital transformation is now 'done'. Lots of brokers have already done it, are finally doing it after years of procrastination, or won't do it (bless 'em). I don't want to overblow the trumpet but all Ignite brokers are digitally transformed: they're 100% cloud, offer customer digital self-service where required, and have low-cost bases through high automation. 2023 will be about digital transformation for some, but I'm most excited about 2023 being the year of product development. This is something that rarely happens when digital transformation is happening – the focus is usually on digitising what's already there. Now (by proclamation) the transformation is done… roll on product innovation.
Exciting stuff
So what product development will we see? Here are just a few things we're already working on that will be fun:
Long-term policies. Why stop at 1 year? With inflation riding high at 10%, a 3-year car or home policy is suddenly quite attractive. In general flexible policy terms will become the norm.
IoT. Cars and homes (and even pets) are connected these days. We'll see new products informed by data dissemination that others can't compete with. All cars made after 2019 (and many before) are 'connected' and their live data accessible to insurers. This has been talked about for a long time but it's becoming cheap and will therefore soon hit the mainstream.
Price optimisation. AI has come to town and it's here to stay. If you don't believe me you've not asked chatGPT to write you a love poem about underwriting. This (AI not the poem) will make pricing so much more dynamic and render massive hoarded data sets increasingly redundant. Market benchmarking, live pricing data and AI-driven product flexibility will become the standard.
The end of insurtech
Another word that's going to be increasingly problematic is Insurtech. With the macro-economic climate being what it is (rubbish) there will be a fair few insurtechs falling by the wayside. However quietly they do it the brand will still be tarnished. Years of outlandish claims (we'll get you live in 24 hours/2 weeks/pick your poison) and insurer hostility haven't helped, and so 2023 may well be the year we see companies distance themselves from the term. That's why we've drawn another line in the sane: Ignite, now 10 years old, is a software house, not an insurtech.
What else is not happening in 2023?
Finally here are some things that I don't believe are going to disrupt anything this year.
Embedded insurance. It's just not happening. The idea is good (insurance at the point of product purchase), but the tech and capacity and investment required to make it really work are just not justified by the volumes available. Expect one or two nice examples but no stampede.
Never-ending consolidation. The consolidators have spent a merry few years buying up every Tom, Dick and Hastings at inflated prices. It's fine to have £1bn of debt when the base rate is 0.25% but at 4%+… less so. Might we see a collapse or two and a hoovering up of the pieces? Maybe not right away, but if things drag on as they are then who knows…
Low-code/no-code. I've yet to see a really impressive system for insurance that is low- or no-code (or at least one that doesn't require plenty of training, have severe limitations that require coding, and which can't be messed up in 2 minutes by an incompetent operator). And anyway, these days you just ask ChatGPT to write you code for what you need. Now that's real no code 🙂
And finally, what of Amazon insurance? Their current aggregator-lite home insurance site will soon be joined by motor. Will there be an upgrade to the current system/model? They've just made 10,000+ redundancies so it remains to be seen whether this newly-launched insurance offering will snowball or mothball…
Press Release – Ignite Insurance Systems (Ignite), a market-leading policy administration software house, is excited to announce the launch of Ignition, an accelerator programme that will support start-up insurance brokers to launch and grow their own successful businesses.
Through Ignition, Ignite will co-fund new-start brokerages that have some backing outside of the programme, providing innovative administration software solutions tailored to their specific needs and unique business propositions.
The accelerator programme will also offer support in all other key aspects of launching and growing a brokerage, including: accessing capacity and distribution channels, regulation and compliance, marketing support, and more.
Matching Ignite's internal recruitment strategy, Ignition is targeting a 50/50 split of female/male founders through promotion of the accelerator through women in insurance networks and no requirement to apply beyond some commercial experience.
Jess Burton, Head of Operations at Ignite Systems, said:
"We're excited to be launching Ignition, a programme that will jump-start innovation across the broker market, and help entrepreneurial men and women with fresh ideas forge their own path.
Increasing consolidation of brokerages is on the verge of stifling creativity and can lose sight of the end-goal: a personalised, digital-first service offering customers easy access to relevant, high-value products.
We'd love to hear from experienced insurance professionals that have a business idea or have already launched their brokerage."
For more information on Ignition and to apply, head to: https://ignite.systems/ignition/
Press Coverage:
https://www.insurancetimes.co.uk/news-analysis/ignites-in-house-accelerator-for-startup-brokers-set-to-address-gender-gap/1443447.article
https://www.insuranceage.co.uk/insight/7952255/ignite-launches-start-up-broker-accelerator-with-gender-balance-target
Press Release – Ignite Insurance Systems (Ignite), the fast-growing insurance software house, has been appointed by Hagerty Insurance Services (Hagerty), a leading UK classic car insurance broker, as its new broking system provider.
Ignite Broker – Ignite's cloud-based policy administration platform – will handle the entirety of Hagerty's book of classic car business. The move is part of the broker's 5-year digital transformation strategy to support its strategic growth objectives.
Replacing the broker's legacy OpenGI system, Ignite Broker will drive significant operational efficiency improvements and provide Hagerty with the capability to link into market-leading CRM software, data enrichment, and a customer front-end experience. The system is fully enabled for Hagerty's core multi-car business, including cars, bikes and specialist vehicles, and supported by insurers Markel and Aviva.
Toby MacLachlan, Managing Director of Ignite said: "Hagerty is one of the most forward-thinking brokers we have met. They've got a clear and bold idea of their future strategy, and we're delighted that they have selected Ignite to join them on this journey. The multi-vehicle customer experience has been a great challenge to work on and really satisfying to see live today. Most of all I'd like to highlight the Hagerty team's thoroughness in scoping, collaboration and testing all of which have made this project a huge success."
Mark Roper of Hagerty, said: "At Hagerty, we believe in providing exceptional service across all channels. We have ambitious plans, which require a software partner that aligns with our vision and aspirations. After an extensive market review the Ignite system was the only one that would fully support our continuous innovation strategy, whilst enhancing our customer service focus and back-office efficiencies."
1 year into Verisk…
Since becoming part of Verisk a year ago this month, Ignite has grown and grown up. Headcount has grown 64%, recurring revenue is up 76%, and we've brought on some big new clients.
One of the challenges of scaling up is to maintain a company culture and knowledge base even as so many new people join. To achieve this we've created lots of small teams (up to 6 people) that operate independently. This means we can slot new people into teams and they get lots of face time with experienced hands, and knowledge is passed more intensively.
It turns out this idea isn't new. Brooks' Law states that "adding manpower to a [late] software project makes it later". And everyone knows anecdotally that 3 people working together are way more efficient than 10 people working together. The diagram here illustrates why.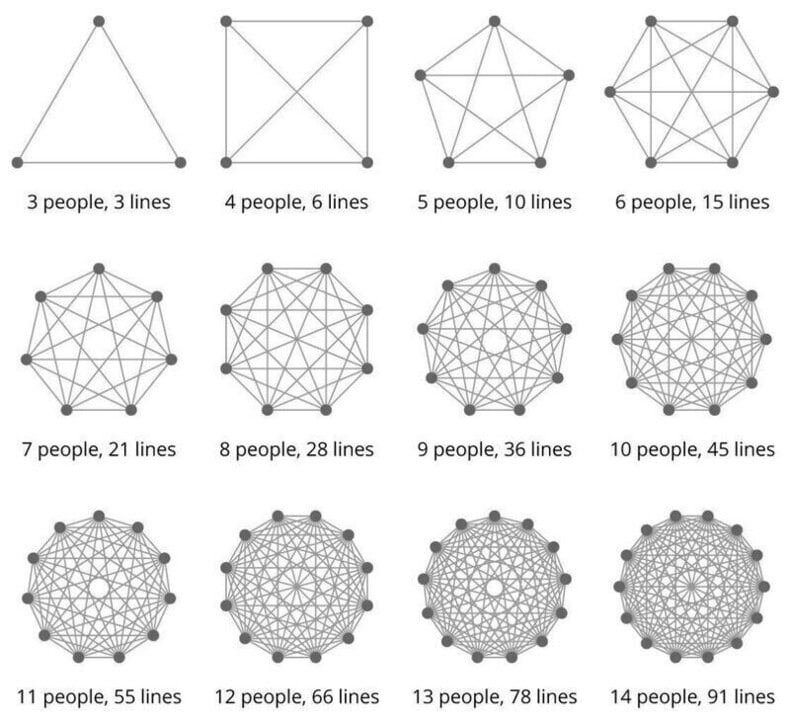 In our Ignite teams of 6 people, there are only 15 lines of connection, a manageable number for day-to-day interactions. Add another 6 people and those 15 lines explode to 66 lines: people don't talk enough within the team (there just isn't time) and knowledge is lost.
Not only did Fred Brooks get there before me (in 1975 in fact) but so did Jeff Bezos.
The rule that this (seemingly parsimonious) billionaire espouses is that no team should be so large that it cannot be fed by two pizzas. It's the same thing really: teams are small, agile and empowered to make decisions. Micro-management is the enemy of progress.
And what do all these maxims boil down to? Trust.
In a small company, you know every one of your staff so you trust them. In a larger company, you don't know everyone, so it's harder to trust them (that they're working hard, making good decisions and doing the right thing). The temptation is to gather as much data as possible, like timesheets and reports, create committees, etc. But this is just micro-management by stealth.
If you trust your core team, then trust the people they trust. They'll thank you for the show of faith, and the time they get back by not having to do endless time reporting or memos.
And if your team isn't working hard, isn't making good decisions and you don't know about it… well, you're stuffed anyway.
What a difference a year makes. MGAA 2021 was mired by covid, masks, and low attendance. 2022 was buzzing, with a notable step up in attendance especially from more direct channel players and providers. The agenda was geared around optimism and harnessing the current cyclical peak in interest in MGAs.
BIBA vs MGAA
Ignite has always felt BIBA was it's home-ground conference, given we licence a policy administration platform. This year the MGAA felt a lot like home given how many MGAs are going direct and harnessing self-service PAS solutions to go to market B2C with low cost overheads rather than via brokers.
Verisk
Verisk – our parent company – were also exhibiting. As usual the event was an opportunity to learn more about the breadth of products within group and the surprising number of MGAs and carriers already using Verisk products and data sets.
Insurtech
There was the usual proliferation of 'insurtech' offerings. It again made me think that Ignite is no longer an insurtech, and reinforced in my mind that being specialist in certain product types is critical for insurtechs. Of course it's possible to move sideways sometimes, but the effort is high and the timescales long. It has taken Ignite a good 5 years to become a market leader in providing a policy admin system for motor products for UK brokers; building out pet and home have taken almost as long again. The idea of breaking into something totally new like SME is chilling!
MGA optimism
Another recurring theme of the conference was optimism. MGAs are cyclically popular. Right now they're on the rise again. There are two reasons for this:
1. brokers want more agile partners as insurers have become bogged down with recent regulation and pricing reforms
2. there are really good B2C self-service technology solutions out there these days which means MGAs can go direct without needing a massive headcount or brokers.
These two points are in addition to the perennial benefits of MGAs in terms of better ratios and specialism that insurers lack.
All in all the conference was a great success – credit to the organisers. Ignite will certainly now becoming a member and exhibiting in 2023…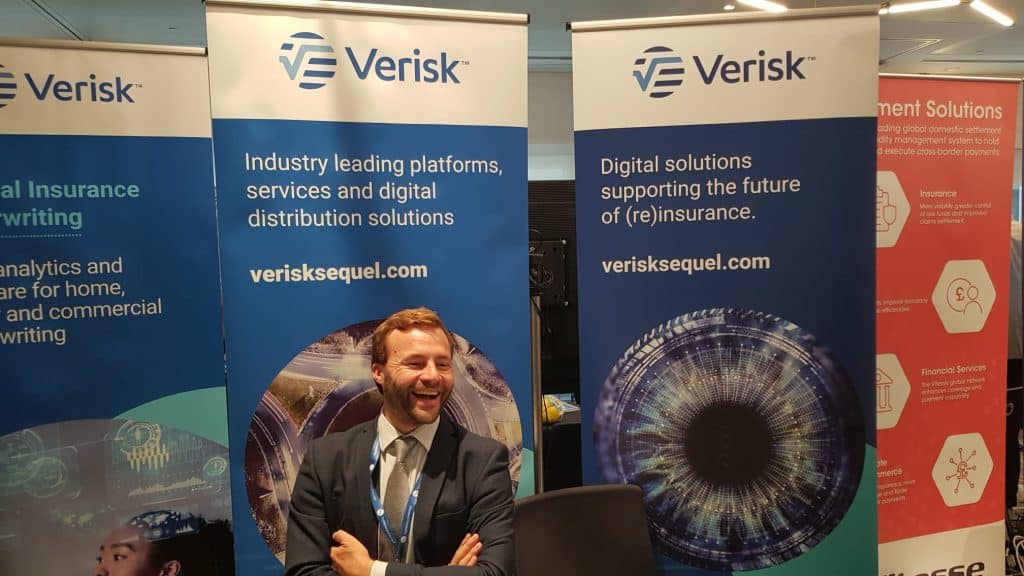 AMY EASTERBROOK
Data Analyst Apprentice
Amy is an Apprentice Data Analyst here at Ignite!
As one of our 'newbies,' we've asked Amy to answer a few questions for our latest Employee Spotlight piece…

What three words would you use to describe Ignite?
In three words I would describe Ignite as innovative, agile and supportive.
What are you most looking forward to?
In my role at Ignite, I am most looking forward to when I can dive into the data analytics side of the role with confidence.

What drew you to Ignite?
I was drawn to Ignite because of their innovation days and the chance to learn more about the data sector, I felt that the role was perfectly suited for that.
In my short time at Ignite, I have already learned so much.

What do you hope to achieve in the next 2-5 years at Ignite?
In the next few years at Ignite, I hope to be able to learn a great deal more and be able to analyse/report more complex datasets.

Get to know more Ignite newbies in our Employee Spotlight Series:
Christian Wright, Head of Business Development
Matt Snape, Head of Sales and Marketing
Steven McManus, Apprentice Software Engineer
Interested in an apprenticeship at Ignite? Click here to find out more.
BIBA was back with a smile this week after a 2 year absence.
There was an overriding vibe of goodwill and camaraderie. Far from lockdown causing introversion, the collective brought out the best in people. The willingness to talk, look forwards, and do business was palpable. It was as though 2 years had been spent in a cave and we all needed to make up for lost time with interactivity and ideas.
The Insurers
The insurers were out in force, manning sprawling stands with baristas and intimate meeting areas. There was a pleasing decline in the quantity of useless plastic tat being larded into the obligatory tote bags. The stand designs were largely elegant and pleasing on the eye, with the ends of the spectrum being bookended by the two As: Allianz's staid but environmentally worthy cardboard setup, and Ardonagh's chandelier, leather sofas and a general sense of the old-world.
Socks
I stayed on the Ignite stand for almost all of the conference, such was the footfall and general interest. Socks were our only give-away and it turned out (much to my relief) that 500 pairs was just about the perfect number. It certainly brought a smile to see a couple of punters flashing blue-plaid ankles at us as they passed by on day two. Nice to think of those socks winking up at people from their sock drawer for many mornings to come.
Drinks
Almost all the drinks we had labelled in our fridge for people we wanted to see were claimed. Far from just seeing familiar faces though there was a surprising number of new enquiries. I had thought this conference would be mainly about brand awareness for Ignite, but in the end we've got 8-10 genuinely interested parties looking for new policy admin systems. Worth saying also that there was a delightful lack of new competition in our area of expertise, and an aching void of innovation from the big legacy software houses.
I didn't make it to a single break-out area or talk so I can't usefully comment on those, except to say the lineup of speakers seemed excellent.
BIBA vs Expo?
Having been to Broker Expo in November I can confidently say that BIBA still has the upper hand. We'll certainly be back next year, hopefully more closely aligned with our colleagues on the Verisk stand who were showcasing some seriously good stuff. More on that another time… for now, enjoy your socks if you got some, and thanks for the good times.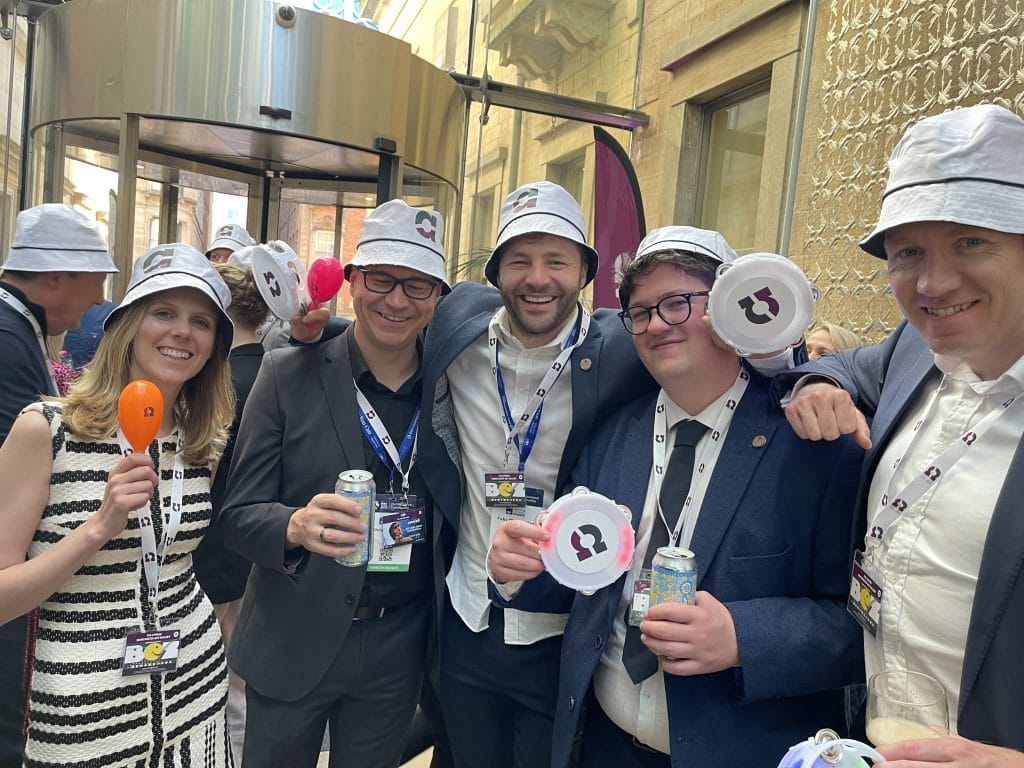 STEVEN MCMANUS
Apprentice Software Engineer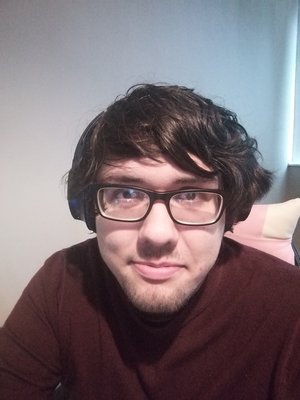 Steven is an Apprentice Software Engineer here at Ignite!
Learning and working on the job as an apprentice, Steven plays a pivotal role in Ignite's growth by bringing fresh, innovative ideas to the development of our services and software systems.
As one of our 'newbies,' we've asked Steven to answer a few questions for our latest Employee Spotlight piece…

What are you most looking forward to with regards to your new role at Ignite?
Over the next few years I'm excited to grow and develop my competency within the role.
I am thrilled to work alongside the rest of the Ignite team to innovate and improve upon the existing systems in place as well as expand our software horizons to maximize the efficiency of both our product and processes.

What drew you to Ignite?
Ignite is a frictionless collaborative customer-driven company that has welcomed me and my fellow newbie peers in a way no business has before.
The company culture was a definite draw for me and that remains unchanged to this day.

How do you define success?
As a pretty dedicated online gamer I'd personally consider success to not be winning or losing, but the enjoyment and learning process along the journey there.

Get to know more Ignite newbies in our Employee Spotlight Series:
Christian Wright, Head of Business Development
Matt Snape, Head of Sales and Marketing
Interested in an apprenticeship at Ignite? Click here to find out more.
MATT SNAPE
Head of Sales & Marketing at Ignite
Matt joined Ignite this month as Head of Sales & Marketing, tasked with supercharging Ignite's marketing strategy and sales pipeline, and spearheading commercial opportunities that leverage Ignite's position within the Verisk group.
Matt has extensive experience (over 25 years in fact) in providing technology solutions to insurers and brokers in the general insurance and the London Market insurance marketplace. Having led teams at Charles Taylor Insurtech, SSP, and CGI, Matt brings a wealth of experience and expertise to Ignite.
Carrying on from our first Employee Spotlight on our new Head of Business Development, Christian Wright, we've also asked Matt a few questions so we could get to know him a little bit better…
What are you most looking forward to with regards to your new role at Ignite?
To help expand the business footprint in the market and helping Ignite become a brand leader.
What difference do you hope to make?
To help win new and larger brokers and use the Verisk brand to help achieve this.
What drew you to Ignite?
The opportunity to take an already established business and go to the next level of business growth.
3 words you would use to describe Ignite
A disrupter, agile & an opportunity.
What do you hope to achieve in the next 2-5 years at Ignite?
To realise significant revenues both top line and bottom line.
Tell us a random fact about yourself (that you're willing to share)
I was in the army for 6 years.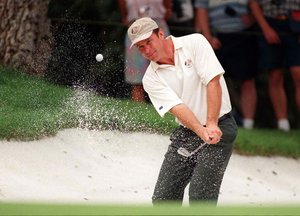 If given a chance, who would you like to be for a day?
The prime minister
If you could do another job for just one day, what would it be?
Professional golfer
How do you define success?
Where everyone in the organisation benefits.

If you could only drink one beer for the rest of your life, what would it be?
Not beer – but Gin!
Three words to best describe you
Fun, driven, respectful
What are three career lessons you've learned thus far?
Some patience, to listen & look for the business value.
What are your hopes for our industry?
To continue to look to improve the way insurance adds value and not seen as a necessary evil.
Connect with Matt on LinkedIn!
CHRISTIAN WRIGHT
Head of Business Development at Ignite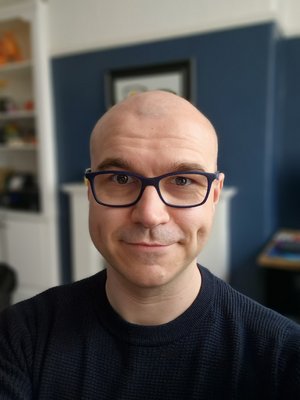 Christian joined Ignite this month as Head of Business Development, tasked with seeking new partner and client opportunities, as well creating and advocating innovative new products.
Having spent over 20 years at CDL as an insurer liaison, product manager and business development lead, Christian knows the insurance and technology business well. To help us get to know Christian a little bit better we asked him to answer a few questions…
What are you most looking forward to with regards to your new role at Ignite?
Working with a small, highly skilled & capable team with a proven track record of seamless, speedy delivery.
What difference do you hope to make?
I intend to share my experiences of dealing with large scale Brokers and Insurers, to help deliver the remarkable Ignite platform to a much broader audience.
What drew you to Ignite?
Initially, Toby [Ignite's affable MD], right from our first conversation. After that, it was the system. On top of that, just to add icing to the cake; it was all the people I've met so far. Friendly, knowledgeable and dedicated.
3 words you would use to describe Ignite
Innovative. Exciting. Efficient.
What do you hope to achieve in the next 2-5 years at Ignite?
Secure platform sales to multiple new clients, extend existing industry relationships and grow the product portfolio to attract a broader range of long term partnerships.
Tell us a random fact about yourself (that you're willing to share)
I started keeping beer bottle caps as I'd planned to build a mosaic in resin from them. Several thousand caps and a few house moves later, I'm still planning it…
If you could do another job for just one day, what would it be?
MI6 chief
Describe what you were like at age 10
Painfully shy, but very inquisitive
If given a chance, who would you like to be for a day?
Sir Alex Ferguson (in his prime!)
Do you have a favourite quote?
Nope – I prefer my own moments of random profundity!

Do you have a favourite newspaper, publication, blog?
I read a broad range of media sources, but I particularly like sites like aeon.co
How do you define success?
Tricky question! Ultimately, success to me is achieving a planned and (relatively) expected outcome, whether professionally or personally, that allows me to feel a sense of integrity and fulfilment.
If you could only drink one beer for the rest of your life, what would it be?
Another hard one to answer! But, I've always been a Guinness man, so let's go with that.

People would be surprised if they knew…
Not sure there is anything else I'd like to share in the public eye.
Three words to best describe you
Loyal. Intelligent. Driven.
What are three career lessons you've learned thus far?
Believe in your own narrative, but not to the extent where you ignore those of others. Nothing gets built without either a little or a lot of help, and the relationships we forge are paramount.
What are your hopes for our industry?
Further modernisation and alignment of outmoded and unwieldy processes. Sensible regulatory changes to help customers make informed choices. Harmonising personal insurable risk coverages under easy-to-read and easy-to-manage platforms for the consumer, that are still easy-to-administer for Brokers and Insurers.
Connect with Christian on LinkedIn: https://www.linkedin.com/in/christian-wright-uk/